After President Nana Addo Danquah Akuffo Addo came out with his nomination of the MMDCE's, several constituencies have been voting to approve or disapprove of their nominees.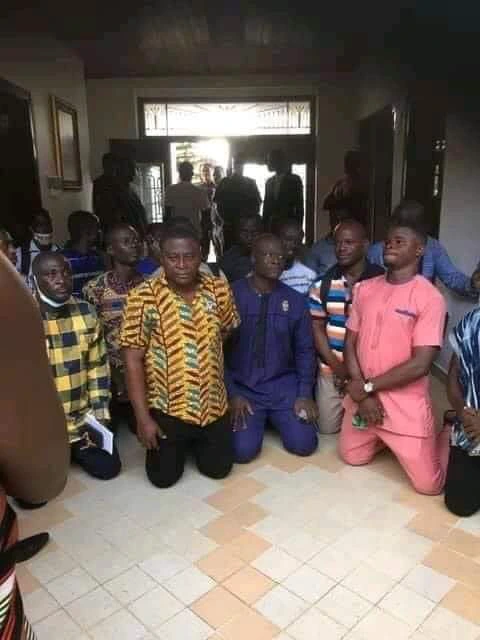 Asante Juaben Assembly members have voted twice and only 6 members voted in favor of the nominee out of 26.
Renowned musician cum politician, Kwame A. Plus has alleged that the Assembly Members of the Asante Juaben were summoned before The Omanhene, Nana Otuo Siriboe II.
According to A Plus, he has heard that the Juaben Assembly Members who voted against the MCE nominee were ordered to kneel before the Juabenhene.
He made this allegation on his official Facebook page yesterday and has stated that if this news is really true, that it is highly unpardonable.
Some people have condemned and referred to this allegation as untrue, hence admonished A Plus to do crosscheck his facts before he publishes it.
Some of his followers tried to give a vivid account of what made the Assembly members go on their knees.
A follower of his page with the name Jerry Kwabena Mintah rather explained that Juabenhene never asked any assembly member to kneel before him because they voted against the MCE.
What happened was that there was chaos during the MCE's election so the chief being the custodian of that area called them to come and explain what went on and if there's a possible solution they settle on it.
It was there that the assembly members willingly went down on their knees to beg the Chief for bringing shame to his town.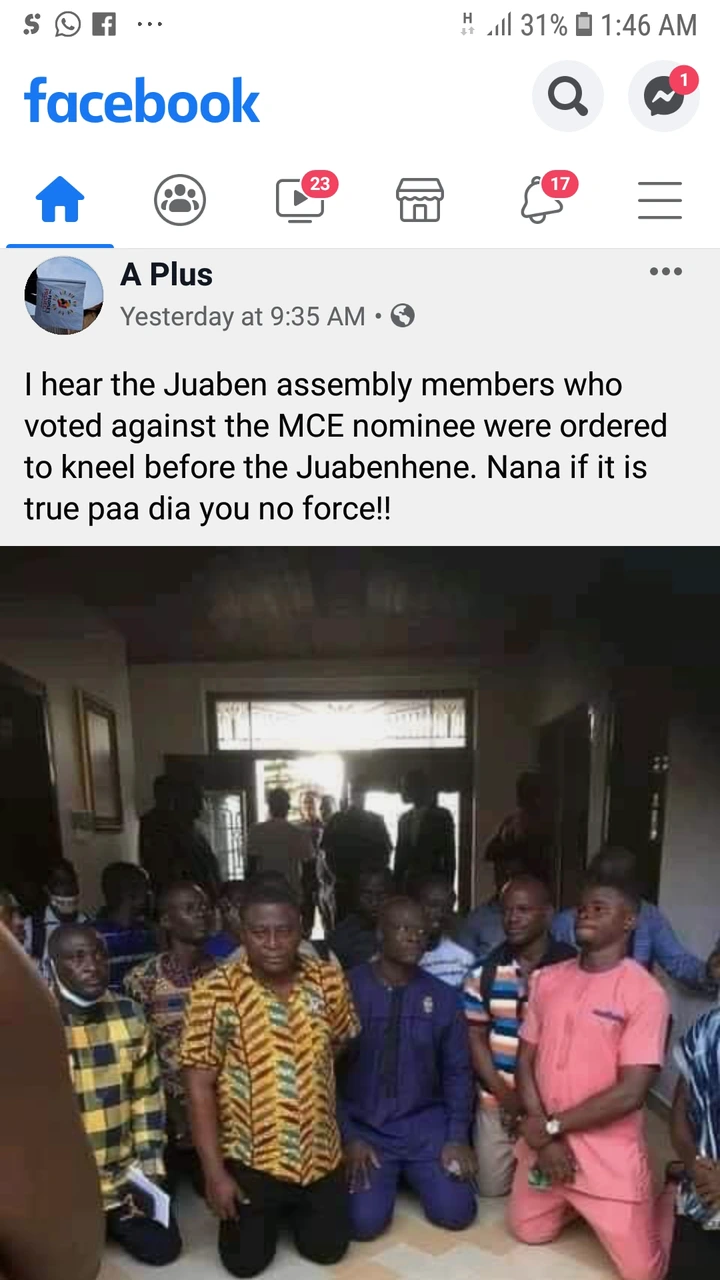 They did it out of their own will not under any duress or whatsoever.
Nana Gyeabour who is also another follower of A Plus also discounted the earlier account by Jerry and also said that Juabenhene is the Council of State chairman.
Even though Nana Addo's closest ally and ardent member of NPP is the Juabenhene. The Assembly Members knelt to the Juabenhene because they felt that they have disrespected him after having a meeting with them to give the nominee a second chance but they still failed to vote for him.
Source: Operanews