Robber who was nabbed by angry youth was nearly lynched this morning at Kaneshie. Earlier this dawn, reports from women who were up earlier to carry out their normal activities claim they spotted a robber.
He was gallivanting around and spying on people who were packing their items and ready to sell them and they were quickly alarmed.
Reports indicate that they did nothing until an apron that one woman was carrying was snatched from her at that moment.
The apron is believed to contain the market women's money and the thieves have been aware of this.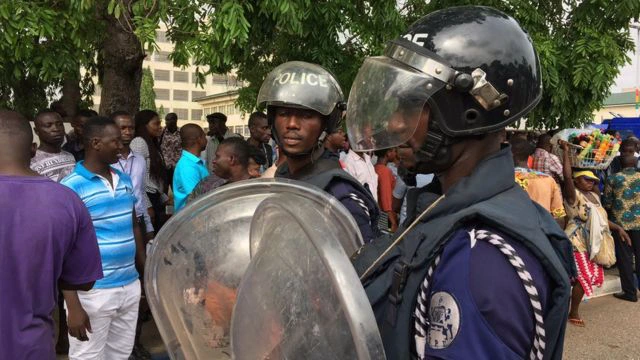 The police have recently nabbed several robbers in this zone at Kaneshie called adja-ayi.
The Adja-ayi part of Kaneshie really has these young boys moving about and stealing from market women especially and duping them as well.
There have been some minor patrols there as well according to the police and these patrols have been very effective.
However, these young boys always come back to the streets and continue their activities. It has also been alarmed that they even have recruits that they bring into the game almost every time.
When this robber was nabbed by motor riders and persons around, he confessed to stealing so many items and duping the market women over and over again.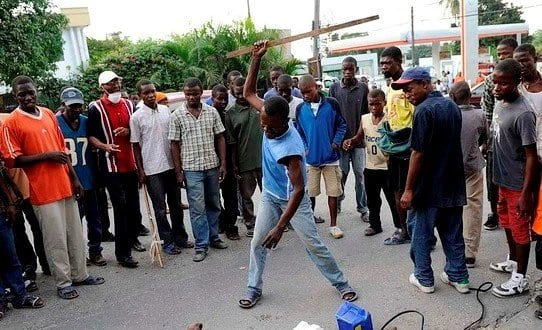 He shocked them with other revelations after he was pushed to confess or be lynched and revealed that one of the things the market women fall victim to the most is the mobile money fraud they use on them.
He revealed that they either send them messages after trying to get their contacts and when they find the vulnerable ones, they extort them of their little earnings and make sure they get what they want from their accounts.
This explains why most of our old or aged mothers are always having issues with their mobile money wallets and are complaining of deductions from our telecom networks.
Kaneshie police have arrested him after he was handed over to them. The police are working on preparing him for his fate to be decided.
Source: HotNewsgh