Afia Schwar is one female celebrity who has been talked about in various households. She is one of the celebrities who are mostly discussed because of various reasons. She is in the news again and this time, she is not in the news because of a "beef" she's having with someone but a video she posted on her verified social media handle.

Afia Schwar has earlier today posted a video which has caused a lot of people to talk about it. The video she posted is a video of herself receiving a massage and it is not just any massage but a buttocks massage. Interestingly, she was spotted in the video receiving the massage from a male masseur.

Check out some pictures from the scene;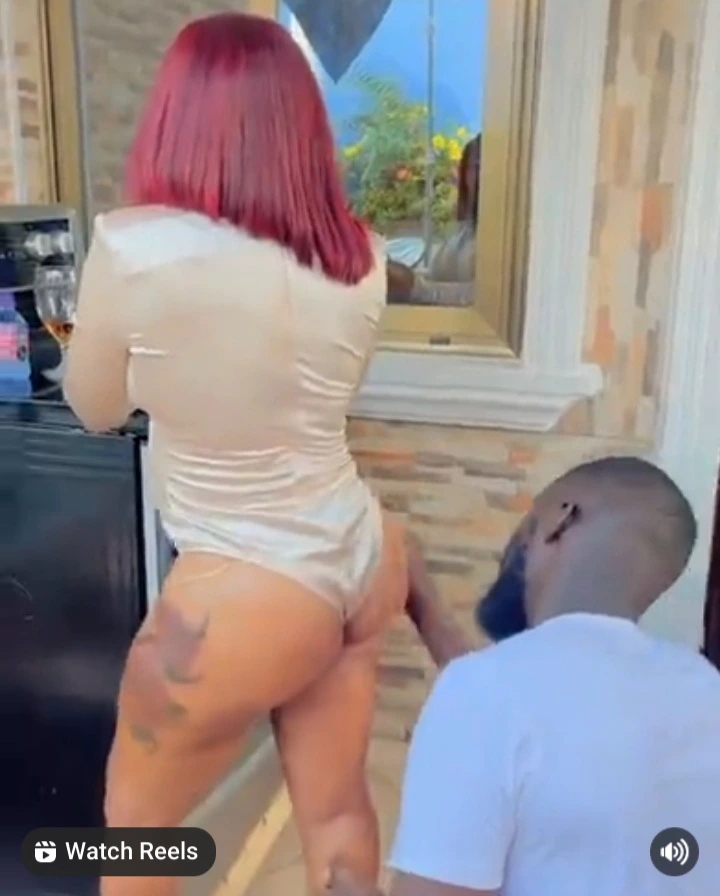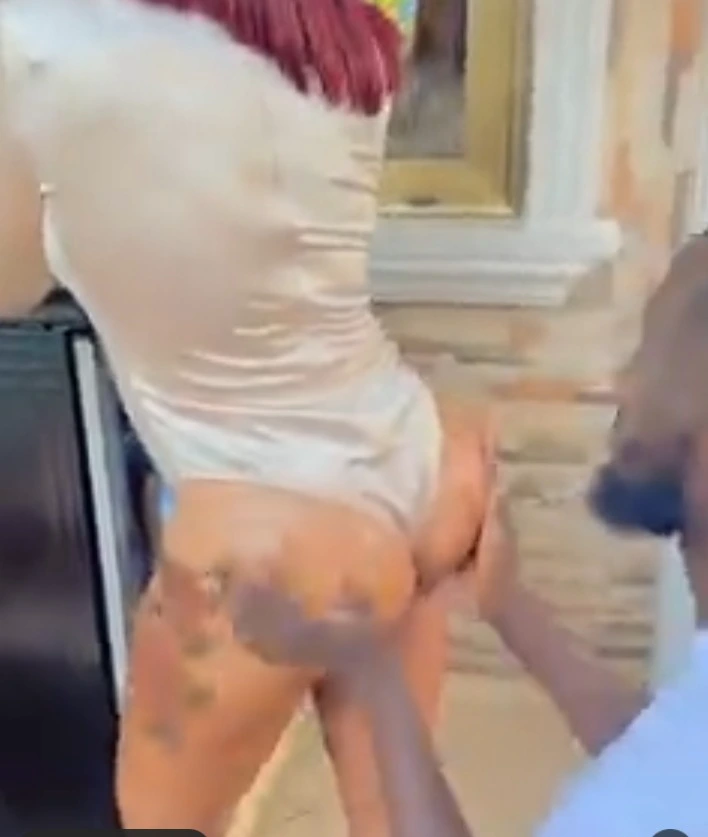 After Afia Schwar posted this video of herself receiving the massage, a lot of her fans reacted to it.
Let's see some reactions from her fans;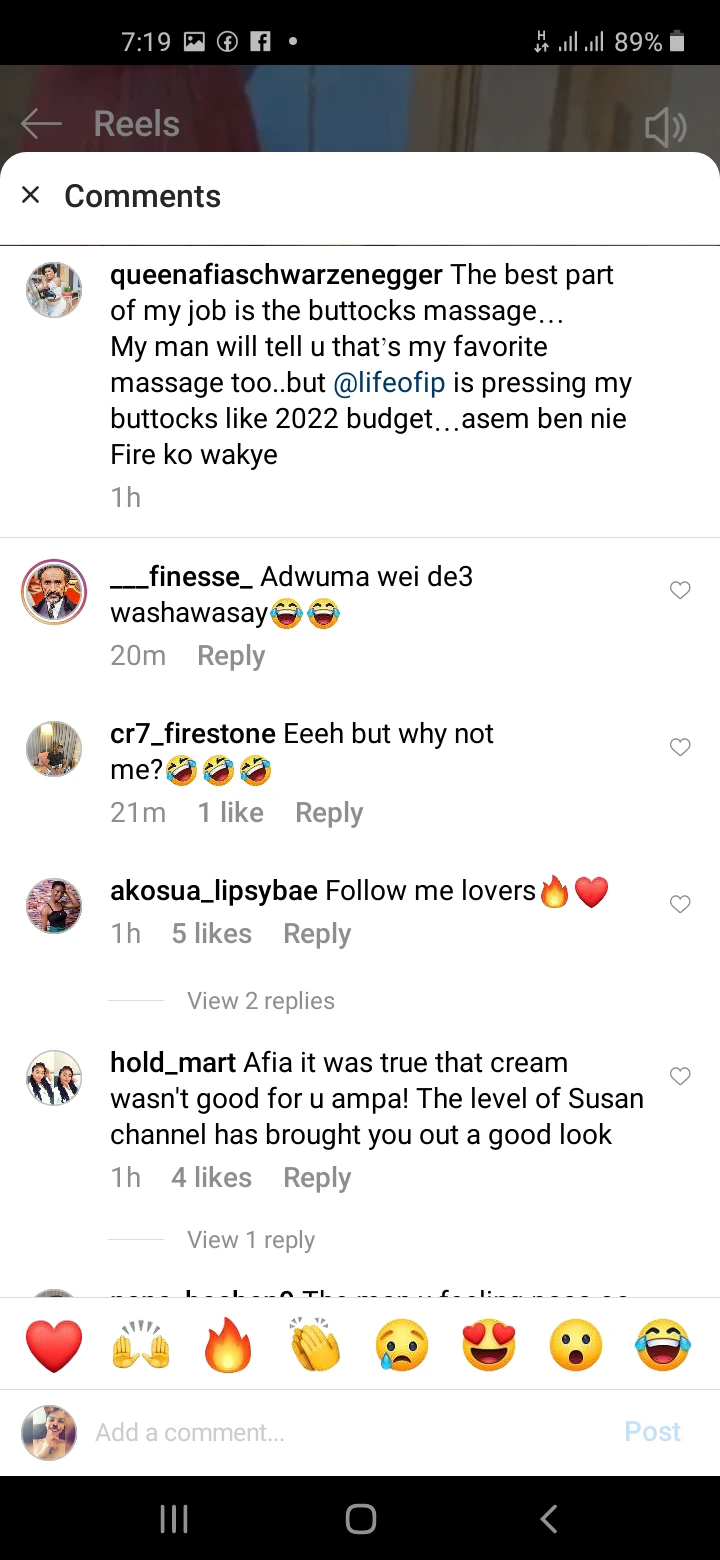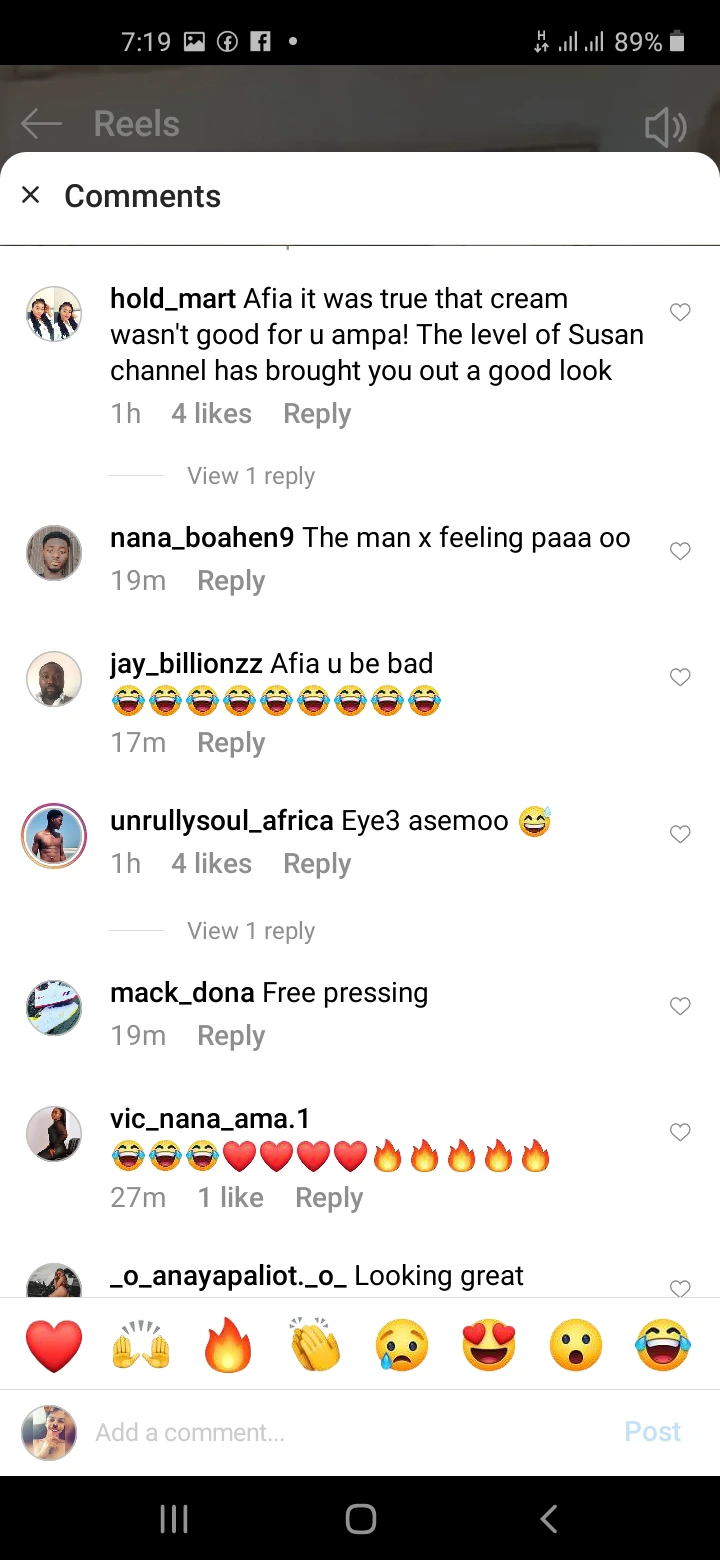 Watch the video here;
https://www.instagram.com/reel/CWfInYrjvon/?utm_medium=copy_link